Affiliated domestic companies
AMCO Engineering Corporation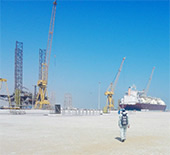 Engineer group supports the technical trading company. Immediate response to all measurement system and equipment maintenance. We support not only providing products, but the following maintenance and operation as well. In addition, we are also responsible for supplying parts to LNG carriers.
852-8002
1-11, Benten-machi, Nagasaki
Tel : +81-95-864-7007 Fax : +81-95-864-7009
NYKT Marine Co., Ltd.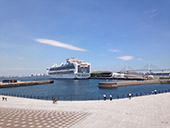 Beginning with the NYK Group we sell various marine materials, office equipment, and decor with a focus on each ship company.
231-0003
Shoko Chukin Yokohama Building 40 Kitanakadori, 4-Chome Naka-ku, Yokohama
Tel : +81-45-226-0021 Fax : +81-45-651-5760
NYK Trading Human Resource Service Co., Ltd.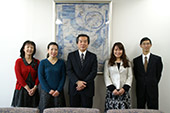 At the demand to diversify types of employment, we perform worker dispatching businesses for NYK Trading Corporation, group companies, and corporations in general.
105-6134
34F, World Trade Center BLDG., 2-4-1, Hamamatsu-cho, Minato-ku, Tokyo, Japan
Tel : +81-3-5408-7101 Fax : +81-3-5408-7151
Taiheiyo Ferry Co., Ltd.
We do service work on board the ship, business operations of restaurants, management of shops, cleaning services on board, and planning and operation of special events on the ship.
455-0847
40 Sorami-cho Minato-ku, Nagoya
Tel : +81-52-398-1250
Affiliated overseas companies
NYK Trading (Singapore) Pte. Ltd.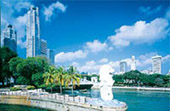 We run an import/export business of warehouse equipment, fishing gear, Marine equipment, ship oil, and other petroleum-related products.
BLK194 Pandan Loop #06-28,
Pantech Business Hub, Singapore 128383
Tel : +65-6774-8550 Fax : +65-6774-8556
NYKT Energy and Technology (Shanghai) Corp.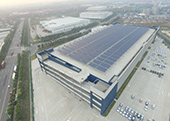 We operate solar power plants in Shanghai and run an import/export business of ISO tank container and marine equipment in China.
Room606, No.679 Ningxia Road, Putuo District, Shanghai, China ZIP; 200063
Tel : +8621-6340-3301 Fax : +8621-6340-3304
Port Murray Renewable Energy,LLC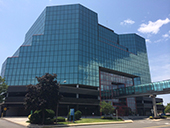 We manage and operate solar power plants and energy-related businesses in New Jersey in the U.S.

300 Lighting Way Secaucus,NJ07094
Tel : +1-201-553-3791 Fax : +1-201-330-7667